Embrace your inner Blissologist + radically progress your yoga and meditation practices in this 6 series virtual, self-guided course. We will let go of old stories and awaken the most joyous place in our hearts. This will open the door to a life of more purpose, more connection, and more love.
This is Commit to Bliss: a groundbreaking online course with Yogi + Blissologist Eoin Finn where he will share decades of focused practices from Yoga, Eastern + Western Philosophy, Body Mind Psychotherapy, Tai Chi, Poetry and Nature appreciation; to help you to find what offers you purpose and bliss in your life.
This course will light you up from the inside out. Tune into your inner Blissologist and let's create an Upward Spiral for ourselves and others! Our planet needs this right now.
Frequently asked questions about this course:
Who is this course for?

Anyone who wants to deepen their yoga and meditation and learn how to use these tools to live a more peaceful and purposeful life.

How much time should I expect to spend on this course? To take the full 6 series course is roughly 35 hours in total. We suggest aiming to complete this over 3 weeks. This course consists of lectures on philosophy, psychology and physiology, journalling and yoga and meditation practice.
What should I expect to learn from this course?

You will learn how to make meditation and yoga an accessible and practical daily habit, but more importantly you will gain the wisdom to make embodied peace your set point, self-regulating your own physiology and psychology to shift limited concepts of yourself and help you to grow.

Does this course count towards Yoga Alliance CEUs.

Yes. You will receive 35 CEUs if you are a current, registered YA teacher. You may also use this course towards our 200 hr Yoga Alliance Online YTT.

How long will I have access to this course content? You will have unlimited access to this content and it will not expire. Enjoy this benefit and feel free to revisit this module whenever you need.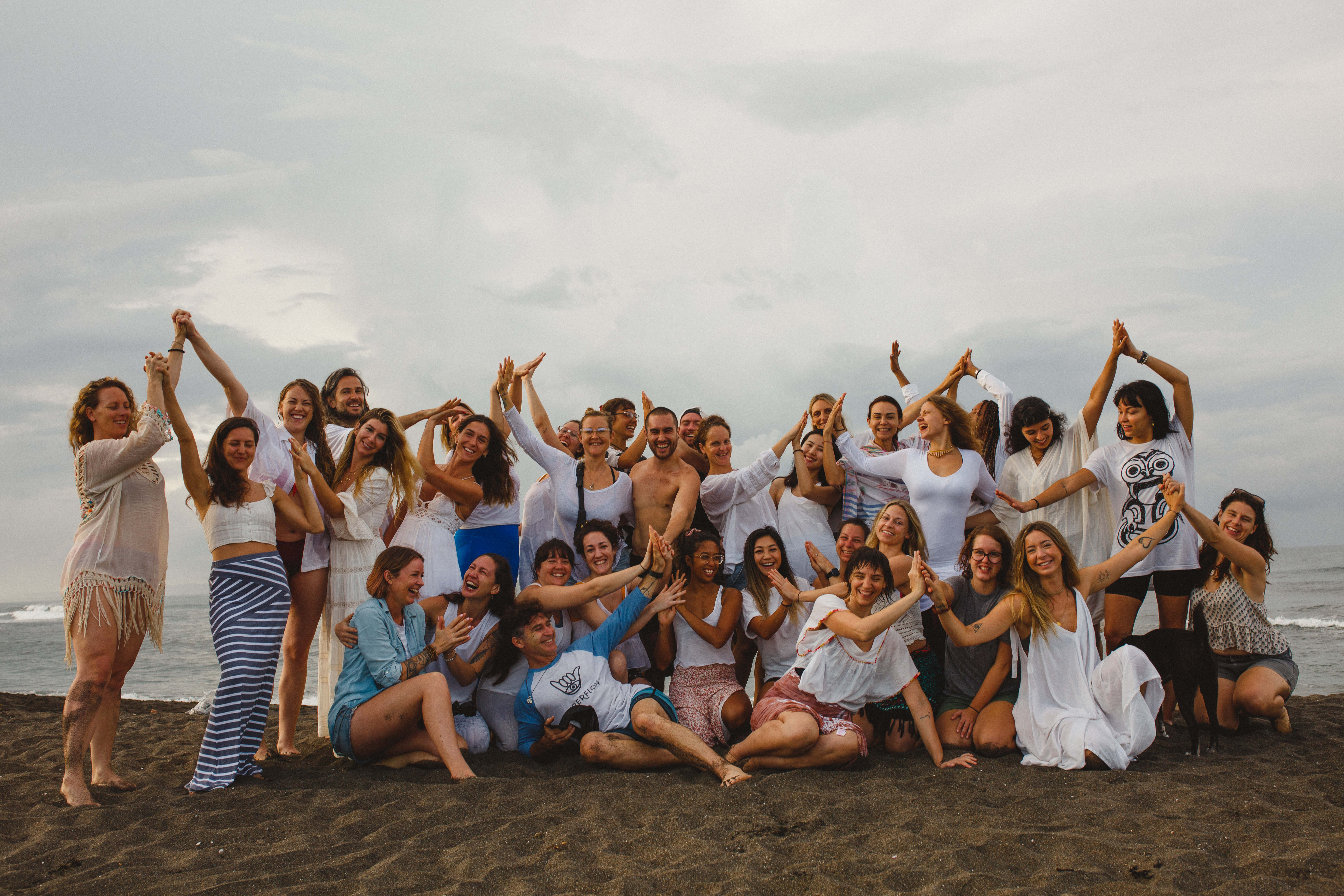 "There is so much to unpack in this course! It could be 2x as long and I would still be
processing. I am loving every minute."
Jackie Staveley, Student in the Commit to Bliss course, July 2020